Quality New Construction Plumbing in Fayetteville, GA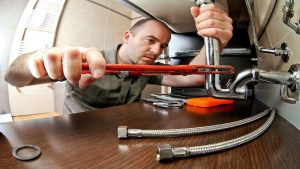 It is fun and exciting to build a home. You may have never owned a home or you finally are selling an old family home to retire in your dream home. Building a home is a multi-level project. You have to coordinate with the builders, the electrician, the installation crew, and the plumbers. If you need new construction plumbing in Fayetteville, GA, you should call a company that is familiar with working in this multi-level environment.
Coordination
Even the perfect build plan will have delays. Supplies may not arrive in time, delaying the arrival of the builders. When the framers are running behind, the electrician and plumber must be rescheduled to a later date. You cannot wire or plumb a new construction build without the frame or the foundation. The best plumbing construction companies are flexible. They will provide quality New Construction Plumbing In Fayetteville, GA, and work with you to get it completed promptly. You must communicate with the plumbing company as soon as any delays or issues arise.
Expert Advice
Do you know what size water heater you will need for the new home? Do you know if one type of piping is better than another? How will you connect the plumbing to the town water supply or your well water? Professional plumbing companies will provide advice and guidance. On paper, the plan for your plumbing system may appear flawless. When applied in practice, it may not suffice. A plumbing professional can help adjust your plan to meet your new construction build needs.