Plumbing Repair in Oklahoma City OK Area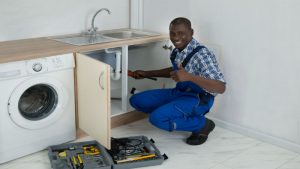 What do you do if your water heater explodes? What about a leaky faucet or pipe? You clearly need to call a Plumbing Repair Oklahoma City OK. What plumber should you call? The first and best place to look for plumbers is word of mouth. Find someone who has done excellent service for a friend, a relative, a neighbor or a co-worker. If that turns up empty, the next place to look is the phone book. You want to look for a plumber who has many skills available. This means that when the next thing goes wrong – and there's always a next time something goes wrong – you already have a company you trust.
What questions should you ask of your perspective plumber? Are they licensed? Do they belong to any trade organizations? Do they give free estimates? Are the estimates guaranteed? Is the work they do guaranteed? Are they fully insured? How long have they been in business? How much experience does your plumber have? Do they work on your brand of appliance? Do they make appointments or do they give a window of time in which they will arrive?
Experience in leak detection, residential and commercial plumbing, tankless water heaters and water conditioning should be crucial in your decision to go with a specific plumber. If the plumber does more than plumbing – say heating and air conditioning – you may be able to get an extra company you can count on not for just plumbing.
What should you expect on the day of the visit from the plumber? He or she should arrive on time and ready to work. He or she should be polite and friendly while still focusing on the task at hand. He or she should operate cleanly and efficiently. He or she should have the parts necessary for your repair in the truck.
Finding a reputable Plumbing Repair Oklahoma City OK is not such a daunting task. Call around and ask the right questions. That will get you the right plumber for the right task. If you're lucky, the plumber will have other specialties and give you a whole-home appliance coverage.
You can also visit them on Google My Business.