Important Questions to Ask Before Hiring a Company for Plumbing Repairs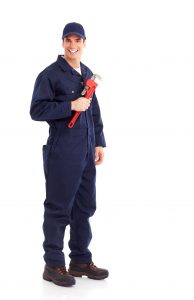 If you are looking for quality plumbing services and are in need of a professional plumber to come to your home and care for your current plumbing problem, you will want to take the time to make sure that you are hiring the right professional for the job. After all this individual will be responsible for your home and the way it works. Here are a few important questions you will want to ask any plumbing company before you hire them to make sure you are turning to the right service provider for the job. With these questions in mind you will be able to get the quality plumber you can count on.
Do You Offer Free Estimates?
Any dedicated and high quality plumbing repairs company will offer free estimates on all of their services. This way you know before hand how much getting your plumbing repairs will cost.
Are You Available for Emergency Services?
Even if you are not currently dealing with an emergency, it is important to know that the people you turn to for plumbing repairs do offer emergency services when needed. A quality company will be available 24 hours a day for emergency assistance when needed.
Are You Licensed and Insured?
Always make sure that the company you are turning to is fully licensed and insured before you allow them into your home and have them working on your property. This is a great way to make sure you are protected should any incidents take place.
How Long Have You Been in the Business?
A quality company that offers plumbing repairs will have been in the business for at least a decade. When you find an established company like this you know that they have what it takes to offer you the quality service that has been keeping their customers coming back time and time again.
Do You Offer Any Discounts?
Ask about discounts. A quality company, dedicated to helping you save on your services will have a variety of discounts available such as AAA, Military, Senior and Loyal Customer discounts to help make their services mores affordable. Many times you won't be able to find out about these services until you ask.
What Services Do You Offer?
Different plumbers will offer different plumbing repair services to their customers. You cannot expect every plumber to have the same menu of options so be sure that you ask about a list of different services they provide, not only to find out if you can get your current problem fixed but to find out what future problems you will be able to get repaired as well. Visit the website at Qualityplumbingboi.net.