Household Plumbing Hacks to Remove Clogs from Drains in Minneapolis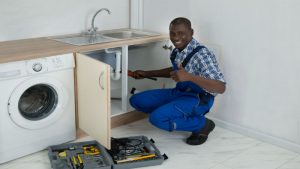 Here you are in the middle of a shower when suddenly the water stops draining. You are disgusted to find that hair and other debris are floating around your feet. You are now attempting to unclog the drain, but to no avail and to no effect. What will you do next?
Household Plumbing Hacks
The first thought that may come to mind is to use a wire hanger to try to remove excess debris from your shower drain. While this can help, it may not be able to remove clogs that are located deeper in the drainage pipe. Here is a suggestion. You can use a mixture of baking soda and vinegar to help break up minor buildups. Wait for a few minutes, then use a plunger or a wet-and-dry vacuum to efficiently remove debris.
When It Is Time to Call the Professionals
If you have tried every DIY plumbing hack and are still experiencing clogs, then you may need the services of an expert plumber. Professional plumbers in Minneapolis will provide years of expertise and capabilities to help return your home's pipes to their former glory, unclogged and clean. They can help lower costs and save time as you will no longer need to acquire expensive tools.
Delivering Exceptional Quality Services Since 1972
Perhaps you are now on a quest to find the leading plumber in Minneapolis for help. Contact Ron the Sewer Rat they offer decades' worth of experience, knowledge, and capabilities to unclog, clean, and repair your home's plumbing system. You can trust them for excellent services with quality, efficiency, and affordability in mind. So, when searching for a reputable plumber in Minneapolis, they are the ones to turn to for help.