Here are Four Main Advantages of Hiring a Reputable Plumber in Fairfax County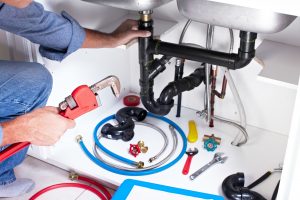 If you own a home or rent one out, you're bound to have plumbing problems at some point. That's because you and your family use your faucets, toilets and appliances dozens of times each week. Fortunately, there are experienced plumbers who can make these types of repairs and installations. With that in mind, here are some key benefits of hiring a reputable Fairfax County plumber.
Strong Credentials
Most plumbers in the Fairfax County area have spent up to six or seven years in classrooms and as apprentices. This is where they learned to read blueprints and repair and replace all types of plumbing fixtures and pipes. These technicians are also EPA- or NATE-certified, meaning they passed state exams to become qualified plumbers.
Reasonably Priced
A reputable plumber in Fairfax County will never price-gouge you or tack on bogus services you don't require. Instead, he or she will assess your particular situation, add up parts and labor expenses and provide you with a fair price quote.
Get Problem Fixed
An experienced plumber will have the necessary tools to properly diagnose your plumbing problem. Therefore, whether this specialist uses a utility locator, pipe locator, video camera or an infrared thermometer gun, he or she will be able to pinpoint your problem and get it fixed correctly.
Variety of Services
Top plumbers in Fairfax County will typically offer many essential services, including drain cleaning, sewer camera inspection, repiping, hydro jetting and even routine maintenance. This enables you to use the same company for all of your plumbing needs. Most reputable plumbers are available 24 hours per day, 365 days per year by dispatch line. This enables them to serve you any time day or night if you have an emergency plumbing situation.
Freedom Plumbers is the leading and most respected drain cleaning and plumbing company in the Northern Virginia area.