Ensure Water Heaters Staying Alive in your New Haven IN Home – Always!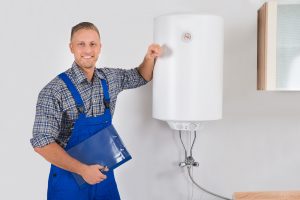 Who does not love a hot shower? Or for that matter, can one actually survive without hot water supply in the New Haven IN weather? In that sense, water heaters in New Haven INare as much part of life as the regular meal or clothing. This is why it is important to ensure that water heaters are always functional. If not, it can cause havoc in day to day life.
Give care for your water heater & it will care for you
Have you ever thought how efficiently water heaters work to make life convenient? People are so used to it that they often forget its presence. However, it is important to understand a little more about them in order to ascertain that they are never out of service. Whether it is a tank storage heater or one without tank, what size it is- all these factors are important when it comes to installing or repairing a water heater in New Haven IN.
Why professional help is required
Starting from installing a new heater to replacing an old one, everywhere there are critical considerations involved. What size and what type of heater should be involved depends up on your regular usage pattern. Thereafter, the construct of your house, usage pattern by family members and multiple other factors are to be considered. Hence, it is best to look forward to professional guidance and assistance right from the time you are looking to install a new heater.
While we are often concerned about repair work, and it is understandable why, even if your heater's performance is good or even if it rarely required any repair, units that have passed a decade should anyhow be replaced to avoid any kind of trouble. In addition, if your repair work is not done properly once, chances are there would be frequent relapses of the system and multiple cases of repair work calls, which are unnecessary and not advisable at all.
How to find professional assistance in New Haven IN
While searching for water heater related service providers, first look for an agency that has credentials against its name. One way to ensure that is to go through the testimonials. Another effective way would be to look for its affiliation to different standardization and governing bodies. Another important aspect would be to attend to your call for help immediately, so that you don't have to wait for long hours in unfriendly weather just to be able to freshen yourself up.
What more to consider
Now additional factors to look for would be who provides you with after sale service for water heaters in New Haven IN. An agency of repute would always state this factor openly on its website. Beyond that, you could also choose the advantage of receiving a complete guaranty instead of a mere warranty which would exclude certain benefits that you deserve. Keeping all these in mind, you can surely find an appropriate contractor for dealing with your requirements in New Haven IN, true professionals who take care of all your needs and worries.
For all your water heater installation, repair and maintenance requirements, find the best offers at Brockman Heating & Air Conditioning. They provide with reliable service as well as a guaranty throughout the year.